new-build project and extension

'Gesamtschule'

, Rheinbach
the project
one school - two locations
The existing 'Realschule' (location 'Villeneuver Straße') and the existing 'Hauptschule' (location 'Dederichsgraben') run out at the end of the school year, in summer of 2019. The buildings of the two schools are being continuously taken over by the comprehensive school founded in 2014. To this end, conversion and refurbishment measures as well as expansion and new construction measures are required at both locations.
project data
services
new-build project and extension
area
education and research
scope of services
Generalplanung Lph 1-9 HOAI , Architektur, Statik, TGA, Bauphysik, Fachraumplanung, Landschaftsgestaltung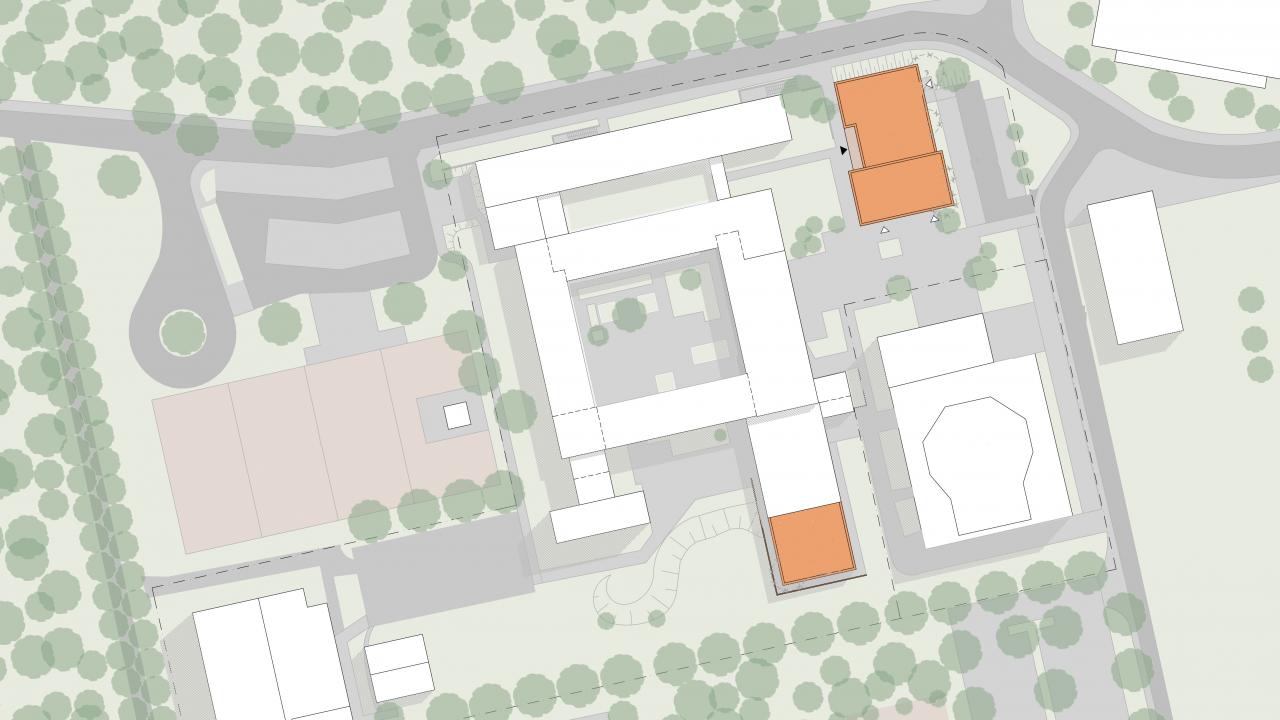 our work
Location 'Villeneuver Straße'
In order to fulfill the entire space program, the natural science building will be preceded by a canteen construction and an extension of the southern tract. Both new buildings are single storey with flat roof and not built basement. The canteen building comprises a cafeteria with adjoining dining area.
The building is accessed via the central entrance, which faces the existing building. The delivery takes place via the cafeteria in front of the car park area. The façade of the Seisesaal is generously glazed to the school forecourt.
Vertical, floor-to-ceiling individual windows characterize the façade.
The opaque façade surfaces are clad with ventilated glass fiber concrete slabs. The dining room receives a paneling with large-format, dark panels, the remaining parts of the building are clad with small, horizontally aligned, bright panels.