new-build project and extension

'École de Gaulle-Adenauer' daycare centre

, Bonn
the project
The kindergarten of the 'French School' in Bonn is housed in a 'Variel building' from the 70s. The building no longer meets the modern requirements and will be replaced by a new building. The new building is being built at the previous location of the kindergarten and flanking the listed and at the same time refurbished school building of the French school 'École de Gaulle-Adenauer'.
project data
building type
daycare centres
services
new-build project and extension
area
education and research
scope of services
HOAI service phases 1-9
our work
The kindergarten is designed as a 2-storey building. According to age-related requirements, the U3 group 'Petite Section' is on the ground floor and the 'Moyenne Section', the 'Grande Section' and the staff room are situated on the upper floor.
The ground floor comprises a central area with a foyer and staircase. The group rooms -  or a multi-purpose room on the ground floor - adjoin the movement room in the middle.
Each group has a common room with an integrated cloakroom and an adjoining room that becomes a bedroom in the 'Petite Section'. Each group is also assigned its own clean area and storage room.
Due to the proximity of kindergarten and school, which is pedagogically desired in the French system, the 'Ecole Maternelle' is oriented towards the schoolyard and is accessed through it.
The new building is being built in solid construction. Both the plaster facade and the interior have a minmalist design. The facade shows a restrained elegance in connection with the historical facade.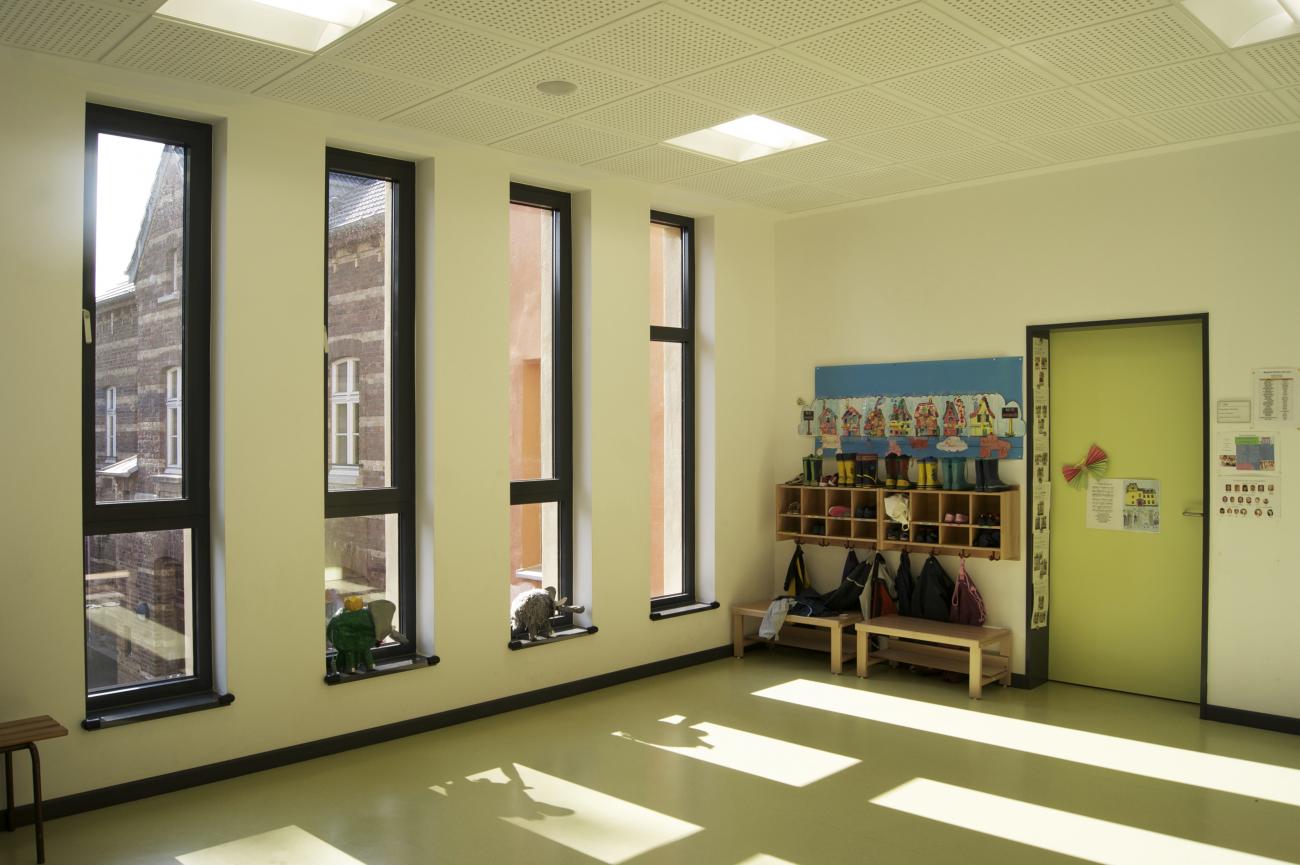 The building is being prepared for a future addition and the planned expansion by another group area.