upgrade for energy efficiency

'Friedrich-List-Berufskolleg'

, Solingen
the project
The school building of the Friedrich-List-Berufskolleg in Solingen dates from the middle of the last century. In 2002 it was extended to a two-storey, not basement new building. The building is built in solid construction and concludes with a flat roof. The aging roof surfaces and gable facades are being reconstructed and thermally upgraded.
The external appearance of the building should be preserved, despite the extensive refurbishment measures.
project data
building type
school buildings
services
upgrade for energy efficiency
area
education and research
conversion and reconstruction
scope of services
HOAI service phases 2-3 and 4-9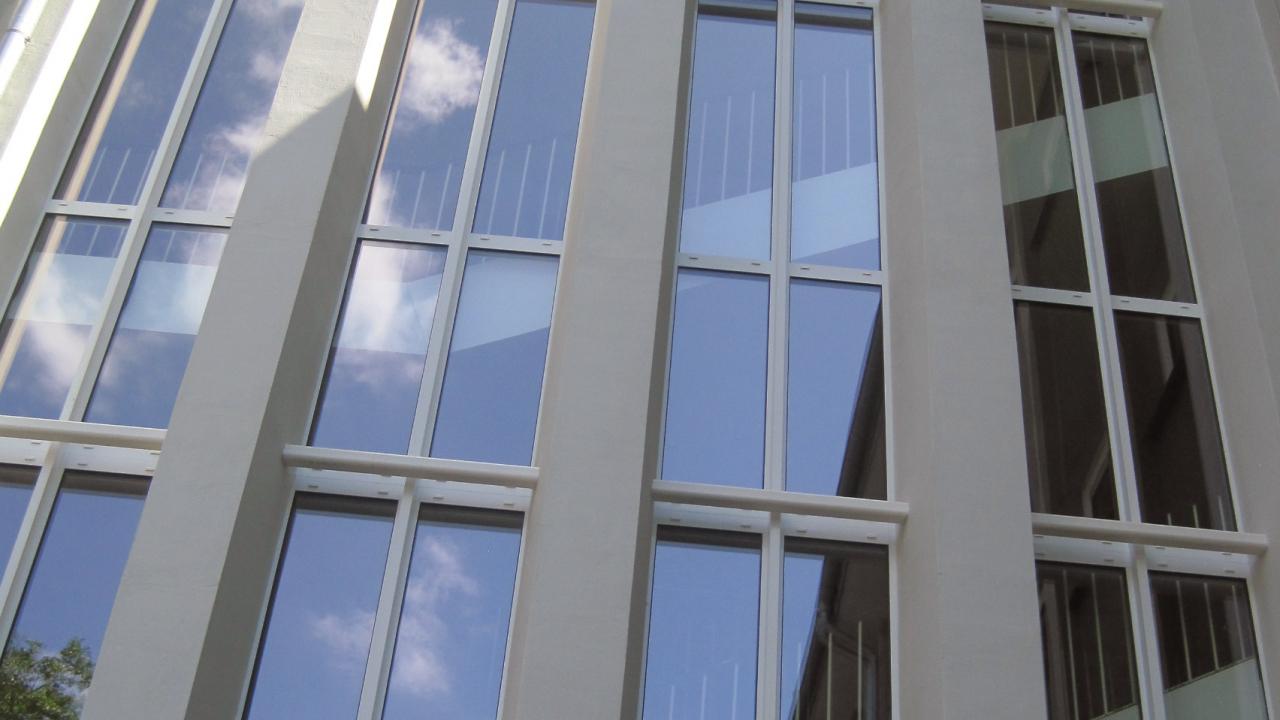 our work
All wooden windows are replaced by aluminum windows and the interior carcasses are insulated. The window formats in the hall area receive a new division with fixed-glazed parapets. In addition, mounted fall protection omitted and the casement can be opened again. New aluminum window sills replace the old window sills made of asbestos cement slabs.
The entrances receive new door systems. The gable surfaces are provided with a composite thermal insulation system and the same color as the facade surfaces of the two-storey extension.
On the 4th floor, a new roof terrace is created, which is secured with a non-penetrating railing. Old vent shafts were previously broken off to gain a usable, continuous roof area.