upgrade for energy efficiency

'Friedrich-List-Berufskolleg'

, Solingen
the project
The school building of the Friedrich-List-Berufskolleg in Solingen dates from the middle of the last century. In 2002 it was extended to a two-storey, not basement new building. The building is built in solid construction and concludes with a flat roof. The aging roof surfaces and gable facades are being reconstructed and thermally upgraded.
The external appearance of the building should be preserved, despite the extensive refurbishment measures.
project data
building type
school buildings
services
upgrade for energy efficiency
area
education and research
conversion and reconstruction
scope of services
HOAI service phases 2-3 and 4-9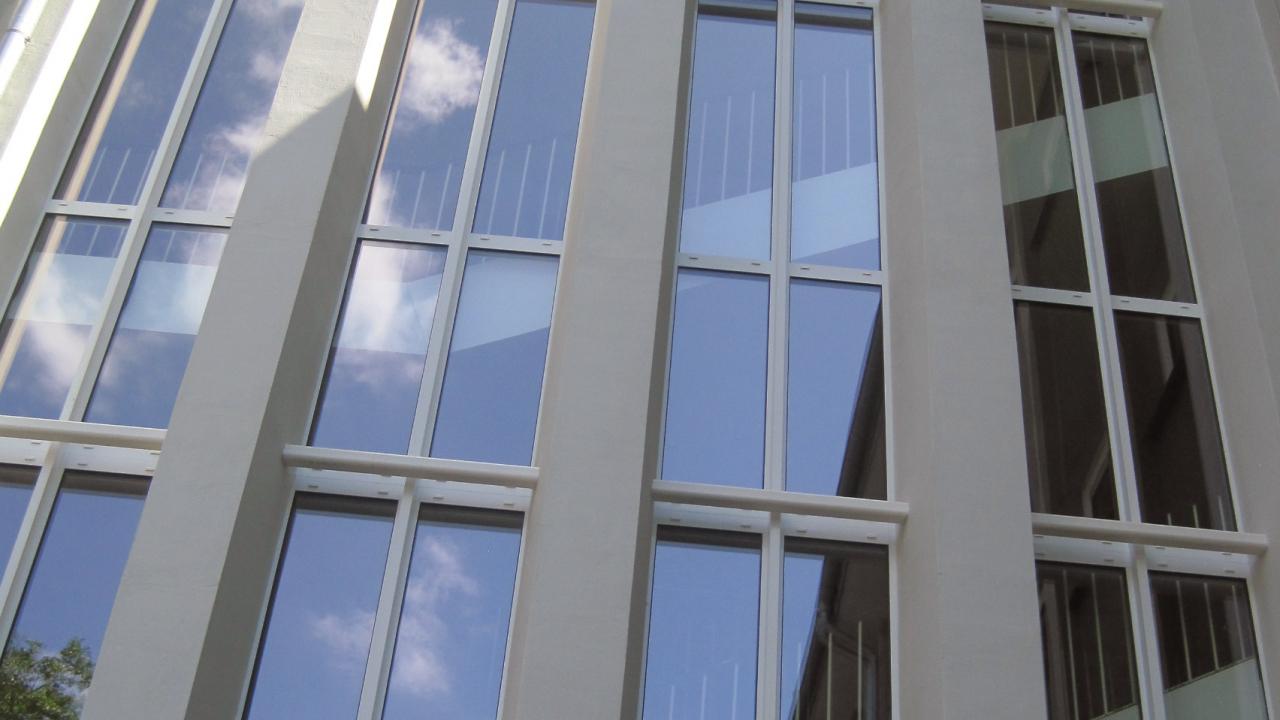 Unsere Maßnahmen
Sämtliche Holzfenster werden durch Aluminiumfenster ersetzt und die Innenleibungen gedämmt.
Die Fensterformate im Flurbereich erhalten eine neue Aufteilung mit festverglasten Brüstungsbereichen. Zusätzlich angebrachte Absturzsicherungen entfallen und die Fensterflügel lassen sich wieder öffnen. Neue Alu-Fensterbänke ersetzen die alten Fensterbänke aus Asbestzementplatten. Die Eingänge erhalten neue Türanlagen.
Die Giebelflächen werden mit einem Wärmedämmverbundsystem versehen und ebenso wie die Fassadenflächen des zweigeschossigen Anbaus farblich angepasst.
Im 4. Obergeschoß entsteht eine neue Dachterrasse, die mit einem durchdringungsfreien Geländer gesichert wird. Alte Entlüftungsschächte wurden zuvor abgebrochen um eine nutzbare, durchgehende Dachfläche zu gewinnen.