new-build project and extension

Comprehensive school

, 'Villeneuver Straße', Rheinbach
the project
one school - two locations
The existing 'Realschule' (location 'Villeneuver Straße') and the existing 'Hauptschule' (location 'Dederichsgraben') run out at the end of the school year, in summer of 2019. The buildings of the two schools are being continuously taken over by the comprehensive school founded in 2014. To this end, conversion and refurbishment measures as well as expansion and new construction measures are required at both locations.
project data
location
'Villeneuver Straße', Rheinbach
services
new-build project and extension
area
education and research
scope of services
General planning HOAI service phases 1-9, architecture, statics, building services engineering, building physics, space planning, landscaping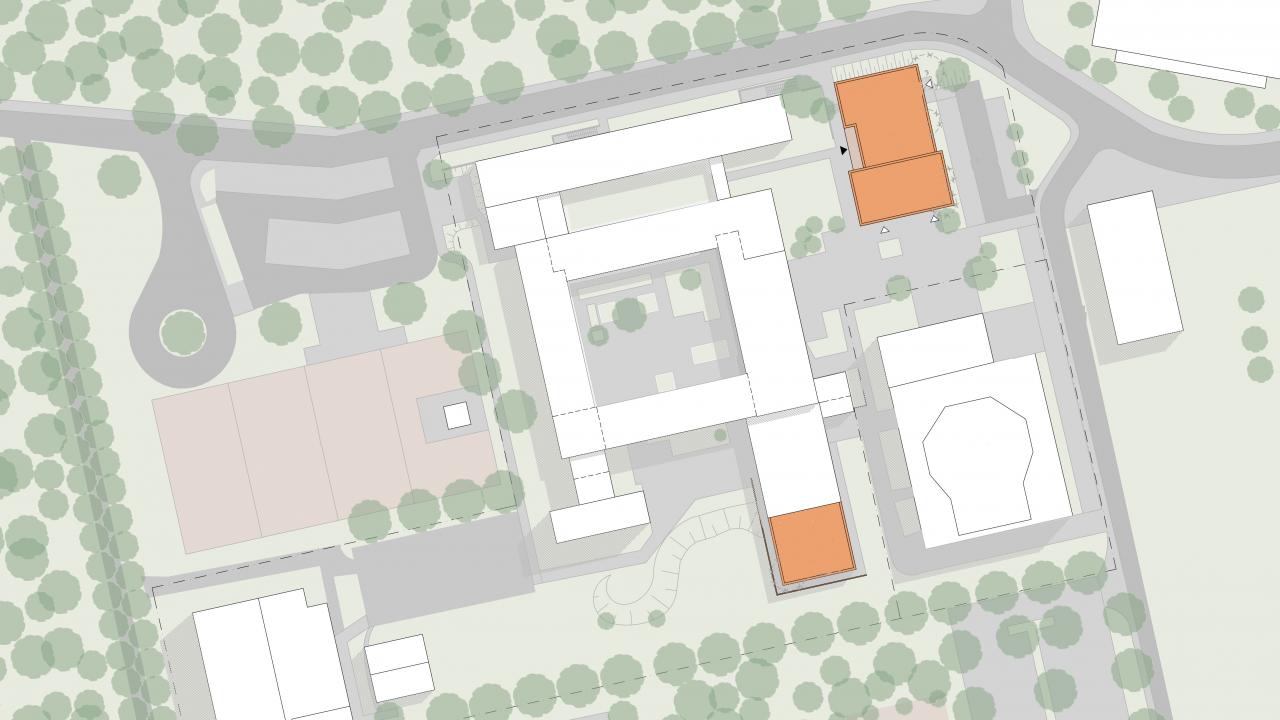 our work
'Villeneuver Straße'
At the 'Villeneuver Straße' location, the school's natural science section is preceded by a one-storey mensa building. The southern extension of the existing building is extended with an extension. In addition to the dining room, with the associated rooms for preparing and serving meals, the mensa building also includes a teaching kitchen with a connected dining area.
The building height of the mensa takes up the height of the city hall opposite the school forecourt. The facade is generously glazed towards the square and is clad with rear-ventilated, large-format, anthracite-colored panels made of glass fiber concrete. Vertical, floor-to-ceiling individual windows characterize the adjoining facades.
The class and specialist rooms for grades 5 - 8, including all adjoining rooms, will be housed in the existing school building. In addition, an extension with four classrooms is being built to extend the existing southern extension to the school. The facade design - with continuous window strips and skylights - is based on the extension built in 2008.